When: Wednesday, March 15, 11:00 am - 12:00 pm EST
The YouthPower Learning Youth Engagement Community of Practice (CoP) and the American Evaluation Association (AEA) Youth-Focused Evaluation Topical Interest Group (YFE-TIG) co-hosted the webinar "Engaging Youth in Research" on March 15 at 11:00 am ET.
Want to know how youth-led research can benefit program design, implementation, and evaluation?

Looking for engaging techniques that help train youth to be strong researchers?
This webinar shared findings from a study conducted by the University of California, Berkeley for UNICEF on engaging adolescents in research. Youth-led participatory research techniques are an interesting way to ensure that the youth voice is included in program design, implementation, and evaluation. Lead authors Dr. Emily Ozer and Ms. Amber Akemi Piatt discussed the benefits of youth-led research, as well as useful techniques for training and supporting young investigators. This was the first webinar in a series that the YouthPower Learning Youth Engagement Community of Practice is co-hosting with the American Evaluation Association's (AEA) Youth-Focused Evaluation Topical Interest Group (YFE-TIG).
Youth Participatory Action Research (YPAR) Resources:  YPAR Resources Overview 2016.pdf (367.5 KB)
Speakers and presentations: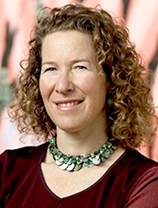 Dr. Emily Ozer
 is Professor of Community Health and Human Development at the UC-Berkeley School of Public Health and Faculty Director of the Health and Social Behavior MPH program. Dr. Ozer's career and research program have a dual focus on youth-led participatory research and psychological resiliency in the face of extreme stress and trauma. Dr. Ozer's primary research on youth-led participatory research (YPAR) was a 7-year study that investigated the impact of YPAR on young people and on their school settings. In conducting this research, she spent considerable effort to use research designs and develop measures of participatory action processes and empowered outcomes intended to be as systematic and "rigorous" as possible while reflecting the spirit of YPAR and the shared social justice values of her community partners.
Presentation: 
 Emily Ozer - Amber Piatt webinar slide.pdf (4.11 MB)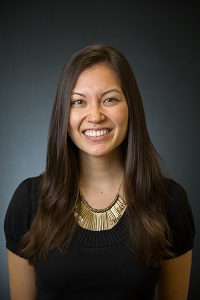 Amber Akemi Piatt, MPH, works at PolicyLink with the Convergence Partnership where she conducts research and develops materials about how philanthropy can advance health and equity. Prior to joining PolicyLink, Amber worked with the Innovations for Youth (I4Y) Center on youth participation and implicit bias; consulted with the California Endowment on their criminal justice system reform advocacy; directed the Graduate Assembly's Women of Color Initiative; worked with young people experiencing mental illnesses through the UCLA Center for Health Services & Society; and implemented Peace Over Violence's violence prevention curriculum with teenagers. She brings deep commitments to advancing social justice, including through her current service on the Sea Change Program's advisory board and the Alameda County Human Relations Commission. She holds a Master of Public Health degree from the University of California, Berkeley and a Bachelor of Arts degree from UCLA in psychology and Spanish.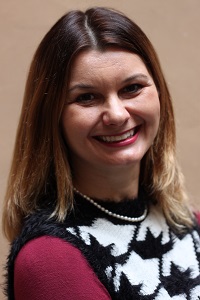 Dr. Nikola Balvin is a Research Facilitation Specialist at UNICEF Office of Research – Innocenti in Florence, Italy. In this role, she develops methodological tools, research procedures, and guidelines to facilitate quality research in UNICEF with a focus on adolescent well-being. Nikola has a background in psychology and peace-building and before joining UNICEF she held academic positions at the Australian Centre for Peace and Conflict Studies (ACPACS), University of Queensland, and the International Conflict Resolution Centre, University of Melbourne in Australia. Nikola completed her Doctor of Psychology at the University of Melbourne in 2007, examining prejudice and stereotyping towards Australia's Indigenous peoples.
Presentation: 
 Nikola Balvin - Adolescent Wellbeing Research Programme.pdf (793.76 KB)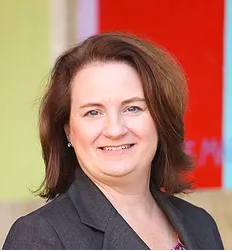 Dr. Christy Olenik has designed, implemented, and evaluated holistic youth programs for multiple donors, local governments, and private foundations in the US and internationally during her 25-year career. As Vice President, Technical Services, she is responsible for technical leadership, service delivery, business development, and strategy around positive youth development programming. Christy also serves as Making Cents' Project Director for the USAID-funded YouthPower: Evidence and Evaluation IDIQ. She is passionate about providing opportunities for youth success and for building the capacity of the systems around them. In fact, she has learned a lot about youth development from her teenage daughter, a soon-to-be college student.
About the YouthPower Learning Youth Engagement CoP:
YouthPower Learning's Youth Engagement Community of Practice aims to:
Contribute and disseminate a shared definition of 'meaningful youth engagement';
Support the development of youth engagement measurement indicators;
Create a space for the sharing of youth engagement experiences and group problem solving;
Develop a clearinghouse of evidence, resources, and tools on youth engagement hosted on www.youthpower.org.
Become a member of YouthPower Learning Youth Engagement Community of Practice now by clicking here.
About the American Evaluation Association Youth-Focused Evaluation Topical Interest Group:
The American Evaluation Association Youth-Focused Evaluation Topical Interest Group supports youth and adult researchers and evaluators to build best practices and methods related to:
Research;
Enhanced program quality;
Youth/adult professional development, participation, and voice;
Improved measurement;
Research ethics education;
Youth participation in the AEA and YFE-TIG;
Co-creation of a knowledge exchange (online) community.